WELCOME to the home of the happiest people in the world!
Happiest because here, God moves, prayers are answered, love reigns and our home be a  reflection of the joy and peace that God has   promised to all of His children who follow Him.
We speak life to your families and pray for strength that you may accomplish your goals in the kingdom of our Lord Jesus Christ. We exempt you from every satanic resolution and speak peace to every storm in your life right now.
We love you, even before you visit or make a decision to be a part of our assembly, and even if you don't. GOD BLESS YOU!  
~Rev. David Adenodi and Lady Evangelist Esther Adenodi
2019 Watchword
""For whoever calls on the name of the Lord shall be saved.
Romans 10 vs 13
New King James Version (NKJV)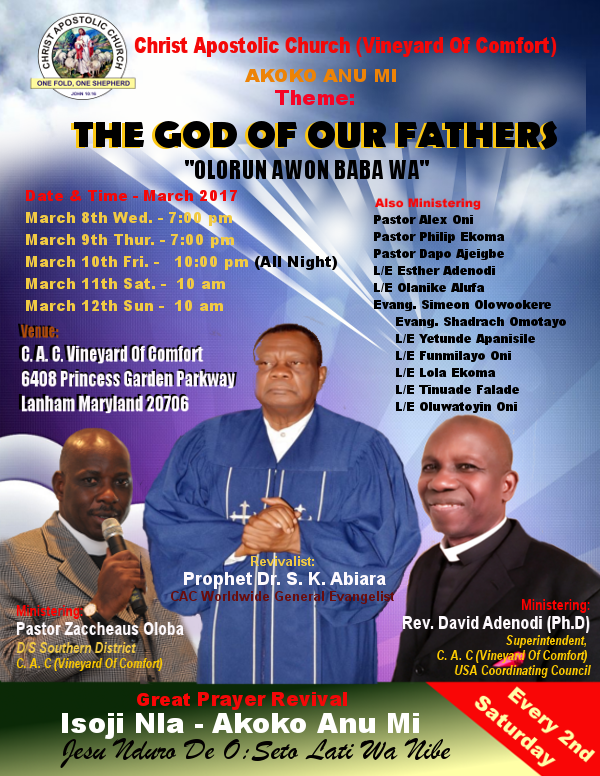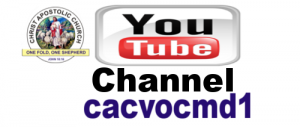 Missed a service? We have you covered. Watch our Youtube channel at your convenience!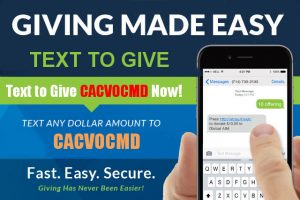 UPCOMING EVENTS
You Are Invited
Gbogbo Orisun Ikoro Ni Olorun Ti Tan Imole Si, Lati Fatu Patapata!!!!
You are invited to this special powerful Program. Bring all your Stubborn problems to Jesus and He will solve it through intensive prayers from the heart. Every problem you bring will not go home with You In Jesus name!.
JESUS is expecting You
Invite your friends and Come and meet Jesus.
Don't Miss any of the Yoruba Services of Intensive Prayers in Yoruba.
INVITE YOUR FRIENDS AND FAMILY